Many people do not understand the term "the cloud", and we understand, sometimes "the cloud" can become very complex and not every one explains it the same.
In lamest terms, "the cloud" is a server or computer located in a data center building, somewhere in the world, that stores your data in different ways. Have you heard of services like Dropbox, Google Drive, Carbonite, or even Office 365? These providers offer access to their data center servers or "cloud" at a very low price. The more storage they have and the more recurring customers access its servers, the lower and more competitive price these providers can offer.
Is my business ready for the cloud?
Any business is ready for the cloud at any point. Email services and email storage can also be considered a cloud service (Office 365, Gmail, etc). Redundancy is very important when it comes to data protection. Cloud storage and cloud backup (2 different "cloud" terms) are also very important aspects of the protection of your company data.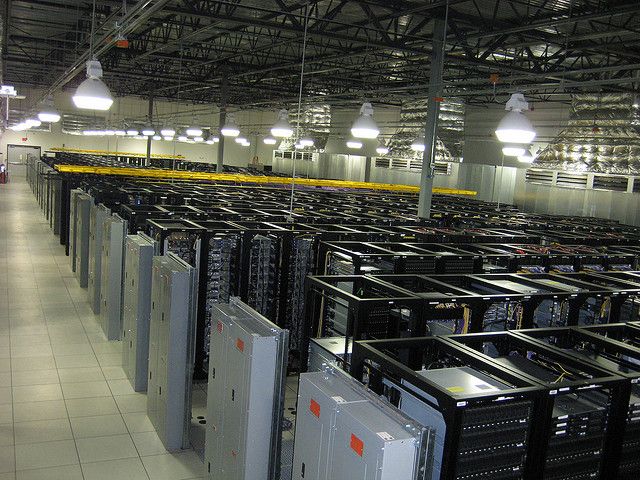 One downside of some, but not all, cloud services is that your business requires a constant internet connection, otherwise, your operations stall while you get connected back online. Services like Dropbox and Google Drive, if the application is installed locally in your computer, you can always have a local copy of your files, and once the internet connection gets restored, your data will sync back to your cloud account. Other services like AWS, Azure, and even access to your e-commerce platform will require an internet connection for your team to get back to work.
How can my business start work with the cloud?
It's 2019 and most businesses understand the need for having work-life-balance policies that attract part of the best workforce in the market. Working from home is an essential part of any business because we all know that "life happens" and we can't always have our workforce on site.
Remote connections to local resources in the office or in the cloud are necessary at times. Whenever an excellent employee welcomes a newborn to this world, or your CFO falls ill due to a cold, having a quick connection to their local resources can provide the rest of the team the information they need to complete that important project that's due at the end of the week.
In the new era of smartphones, it is important to keep our access to our emails in multiple devices at all times, email cloud services help your business to keep consistency, especially when your business has a limited budget. The times of POP3 email service are close to extinction.
What are the most important cloud services that my business should have?
Email Service
Data Storage
Data Backup
Spam Filters
Web site
Remote Desktop connections
Other Applications
What are the benefits of Cloud services?